The Polynesian Cultural Center is a must see in Oahu, HI: it's nice, well organized, interesting on many aspects, and fun, really fun. It is located in the North Shore, which is about 1 hr from Waikiki Beach area.
There are two ways to get there from Honolulu:  inland or from the eastern coast. I chose the coast drive, so that I could enjoy a bit more of scenic views and beaches, which were not disappointing.  There are so many beautiful bays, parks and beaches, that you should seriously schedule extra time to allow for a stop and walk, pictures or even a bath.
Being a big fan of "Lost", I could not pass on to the opportunity to find and visit some of the locations where it was filmed. There is a good amount of documentation about the places for example here and here.
I had a first shot at the North Shore after my visit to the Dole plantation, looking for the main beach camp, the air wreak and other places. I walked on Mokule'ia beach, but to my disappointment, no Oceanic 815 plane piece was there, or at least I could not find it.
Going back to our drive on the eastern shore, you can pay a visit to the Byodo-In Buddhist temple, correctly located here. The temple is inside a large cemetery, and the visit costs few dollars to enter.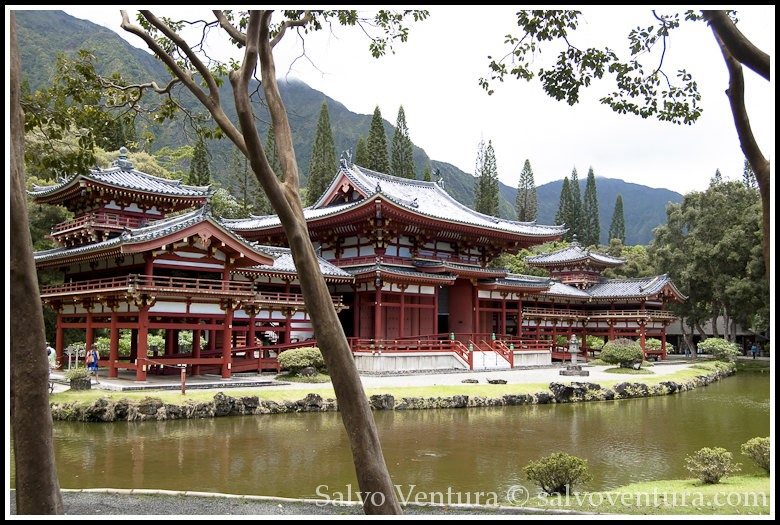 Kualoa Beach was next, the only stop I made on the beach driving up north to Laie. I think a picture is really worth a thousand words.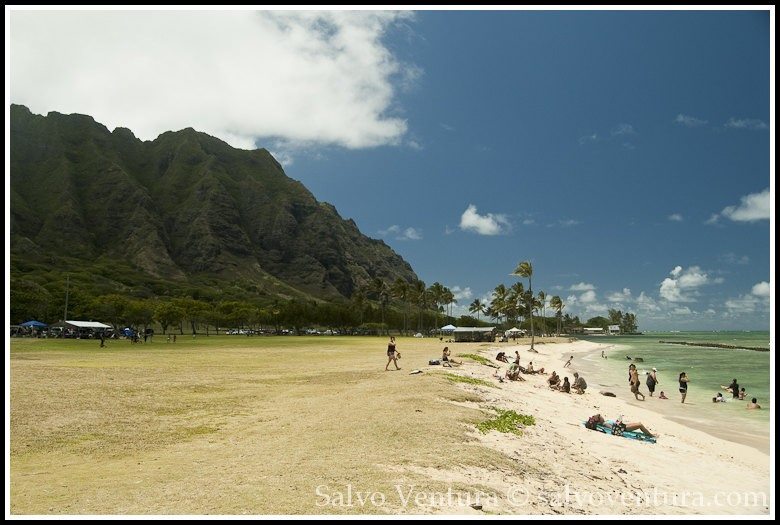 The Polynesian Cultural Center greets its visitors with very welcoming colors and a set design that instantly delivers you miles away from your daily life. So, if this is the purpose of a vacation, by all means, this place has it all. The Center is really enjoyable by the whole family, and every single activity and show is worth its time.
The canoe pageant would be probably the first thing you'll attend, a nice show of songs and dances for each island culture of Polynesia. If you have time, the evening show is great, and I would recommend it. Back then, the show was "Ha Breath of Life" (I'll have some pictures in a different post). For now, some pictures from the canoe pageant.