I had little doubt that this event would trigger lots of interest in the whole photography community in the Bay Area and around the world, and being part of it, last Saturday me and a friend of mine decided to join the army and do our part as well.
Given that the moon would rise south-east of the city, we headed to the northern battery, on the north shore of the Golden Gate bridge.
Atmospheric conditions where definitely not ideal, so the moon was quite pale and blurred during most of the initial phase of the rise. Longer and better lenses would have been nice too.
Later on, at higher elevations, things got better. Except it was freezing cold. Note to self: BUY GLOVES!!! :-)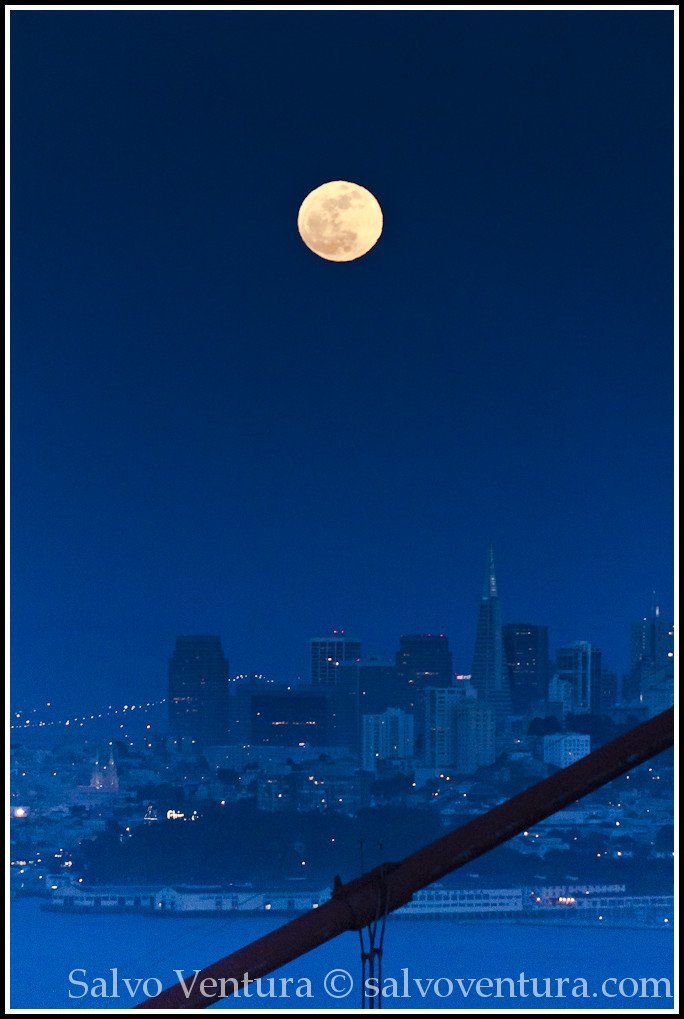 Here few shots that I managed to take. My friend has some really exceptional shots. I will update this post with a link to his work once I find out where he published them :-)