Intrude is a public light art installation currently hosted in front of San Francisco Civic Center. The installation consists of very large inflatable white rabbits, illuminated in white light at night. The creation belongs to Amanda Parer and will remain in exhibit at the current location until April 25th.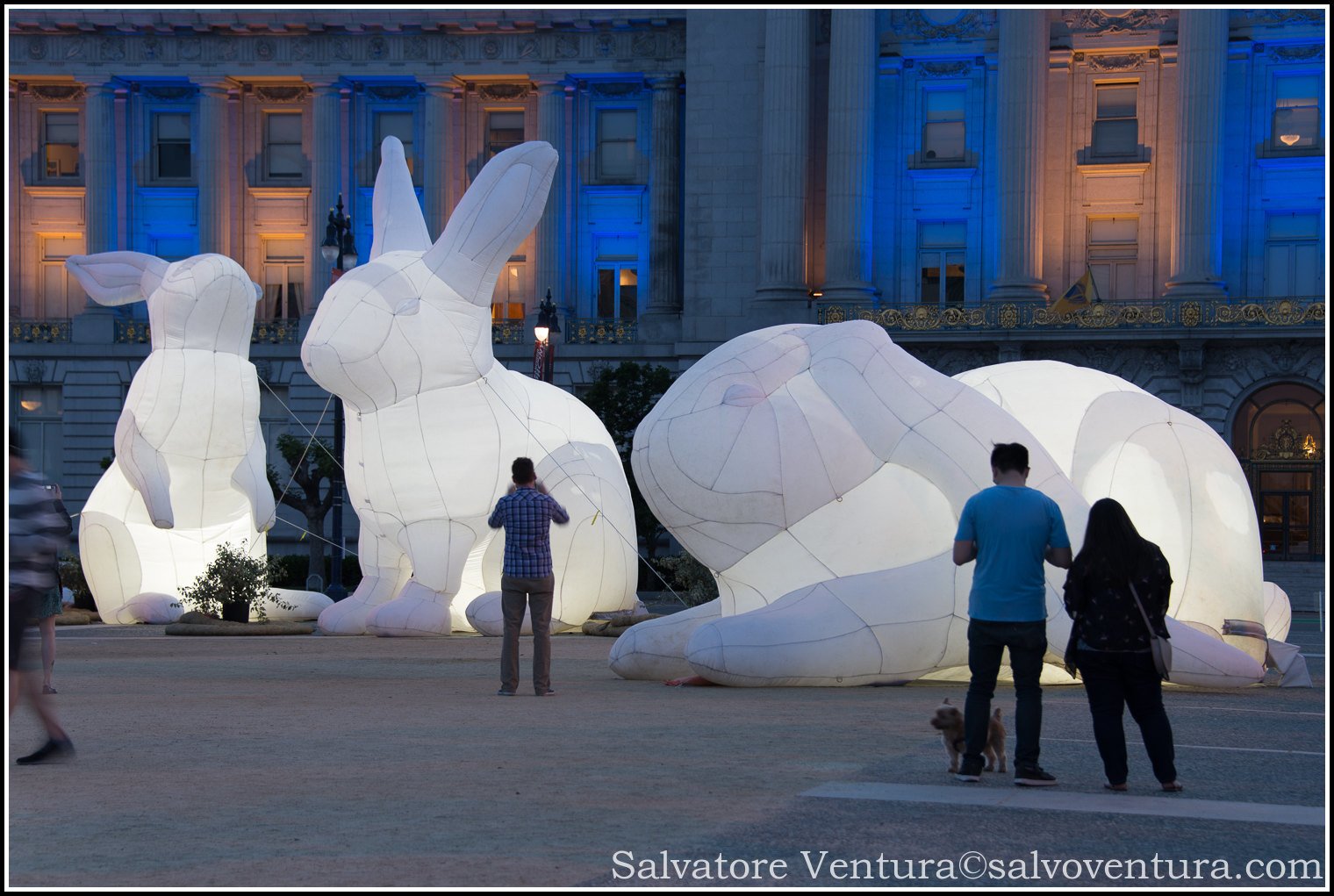 If you have driven or walked by the Civic Center lately, you can't have missed them, not only for their size, but also for attracting people to take pictures of them, especially at dusk or night, when they get lit up. "Intrude" seems quite an appropriate title.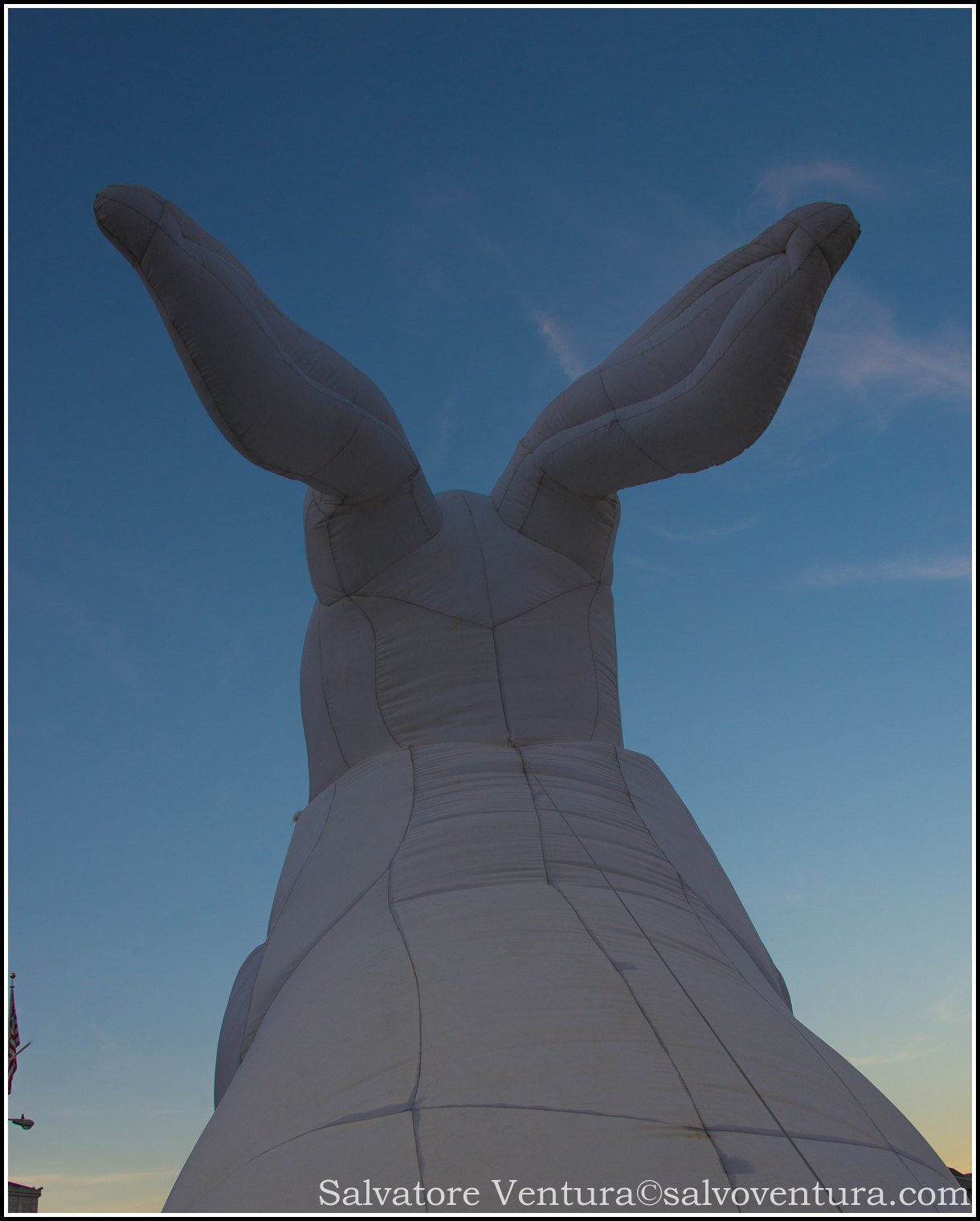 It might be just be, but giant white inflatable bunnies definitely catch my attention, so when I came to know about this exhibit I wanted to go. But as often happens, this visit wasn't part of a plan. On my way home from a half day by the Marina, I suddenly remembered about the exhibit, and thus changed my plans.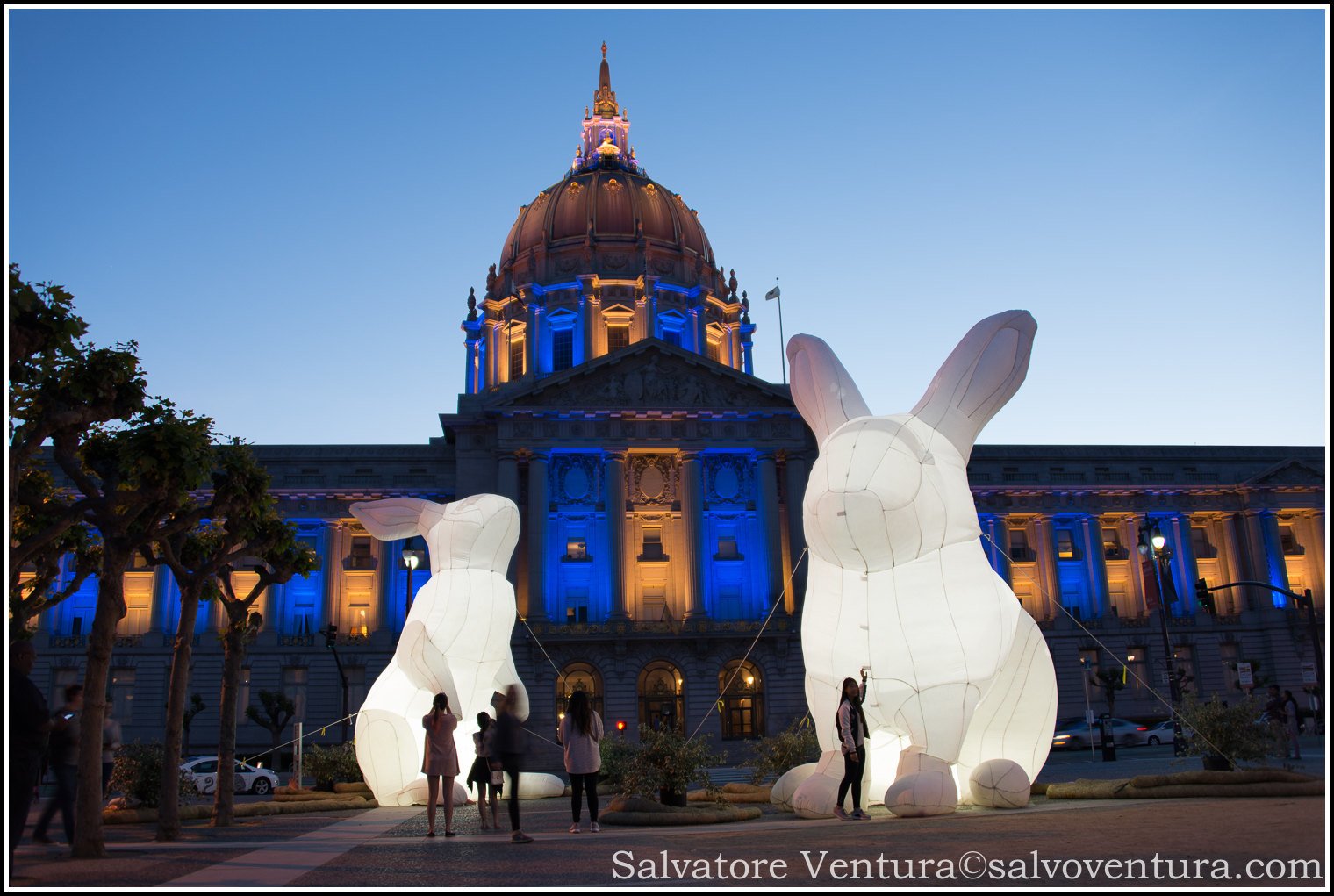 And when I thought I was done, the Civic Center own light installation was turned on, and the Gold and Blue lights in honor of the Golden State Warriors (I assume, right?) then I had no choice than to go back to the car, pick up the tripod, and take some additional pictures.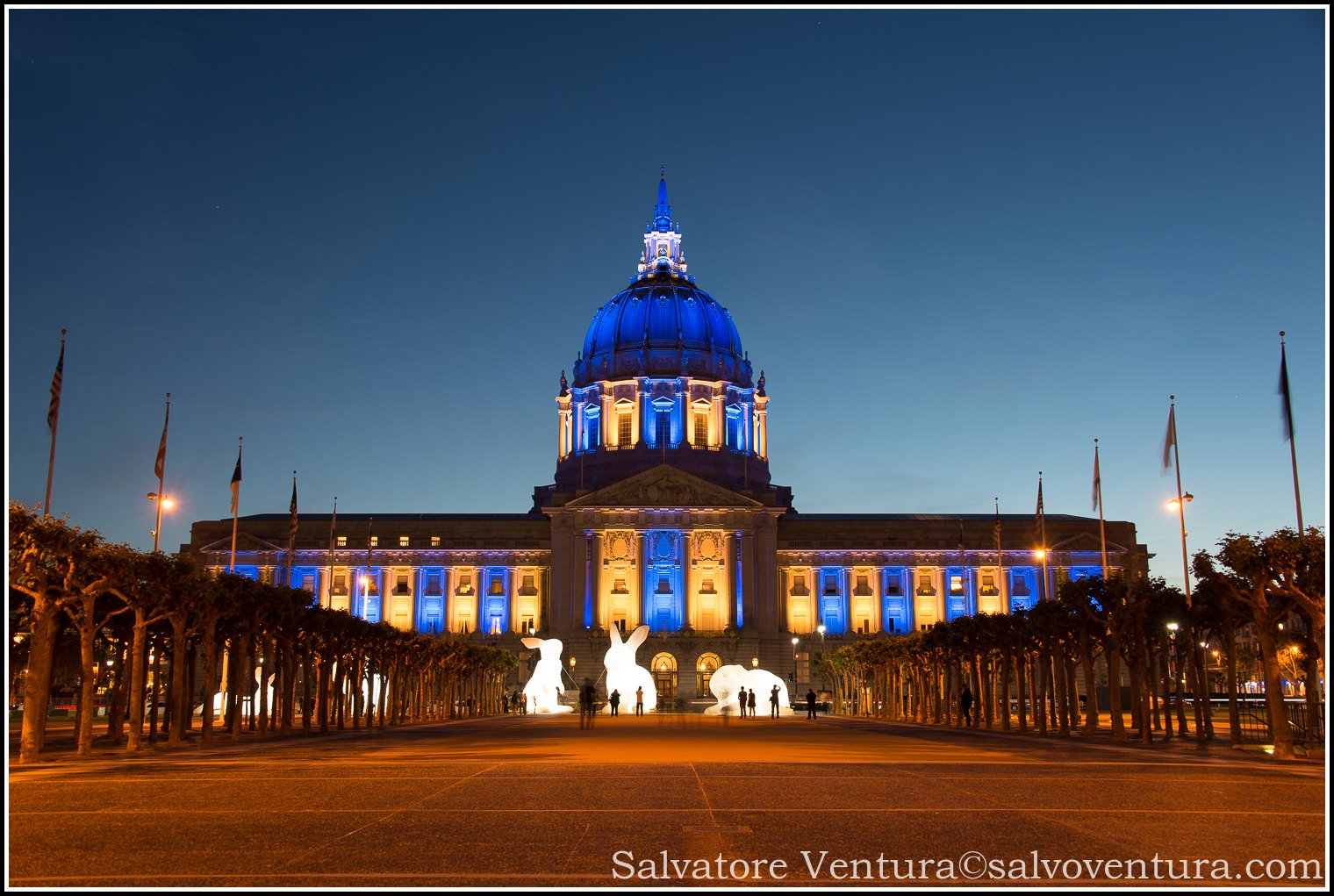 Well, I know I did have a choice. But had I gone the other path I would have missed out on these night shots. So, overall, if you are interested and are in the Bay Area, only few days until the exhibit is taken down, so hurry. And don't scare the bunnies. :-)
Invalid Displayed Gallery
Save