Last month I visited Vancouver, Canada, for the first time. Some sort of spring break trip, which lasted just about 5 days. With looming rains, I was fortunate enough not to really have any. In fact, I could even catch a glimpse of blue skies in the early part of the trip.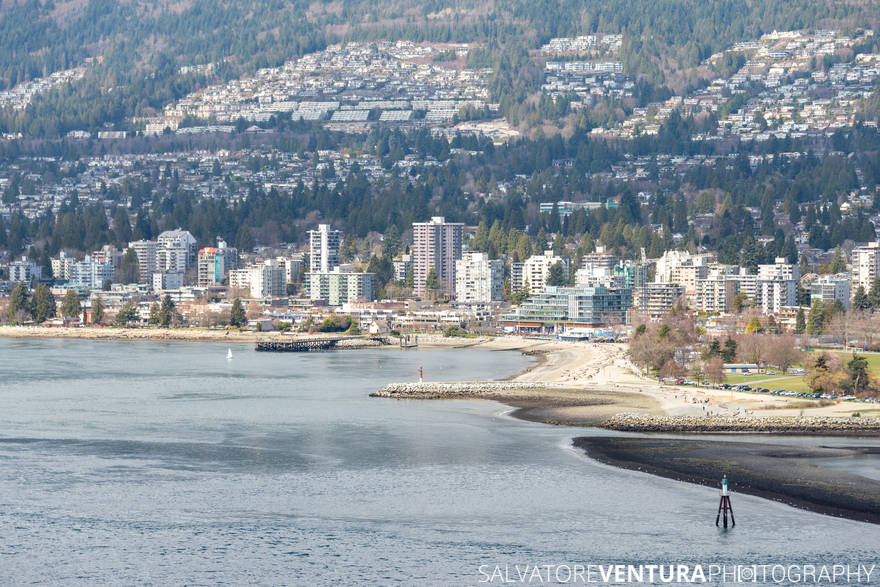 For the most part it was a city trip. Vancouver has plenty to offer for sightseeing in itself and the immediate surroundings to fill up the schedule of 5 easy days. Having a hotel located by the harbor, just south of Stanley Park, was very practical as well.
Vancouver's main attractions include several man-made structures immersed in nature, well connected to the city. Here a few of the main spots hit during my visit.
Capilano Suspension Bridge
The Capilano Suspension Bridge and the surrounding Park, is probably the most known attraction in Vancouver. The Bridge sits at an impressive height, and I will admit that the shaky planks stirred some worries in myself. Nothing to really worry about, though: embrace the thrill, and if you are really worried, keep your eyes on the destination, hands on the rail, and keep going.
The park itself features a set of boardwalks that make it easy to walk around. Very interesting is the Treetop Adventure "trail", which "offers a squirrel's eye view of a thriving coastal rainforest in the mid-story of 1300-year-old old growth Douglas-firs". It is in fact a set of cable bridges between trees: yes, you'll be walking in the sky.
There's more history to this park, though, which you can easily read on their official website.
Grouse Mountain
If you are into snow sports, living in Vancouver would be a dream. It took me just about 25 minutes to get from the hotel to proper snow, on Grouse Mountain! Granted, it was a weekday, but it still is very conveniently close.
Don't forget that this is also the home to Grinder and Coola, two grizzly bears that have been rescued and now part of the park.
Stanley Park
This is a park that can be conveniently reached and visited by car or bicycle. By bicycle is better than by car, since you won't have to pay for parking, and you will have better access to the interesting spots around the trail. Some of these are the Girl in a Wetsuit, the Siwash Rock, the Totem Poles, the Vancouver Rowing Club, and the 9 O'Clock Gun.
It takes overall about 2 hours to get around the park if you stick to the perimeter, so it's a really easy stroll for a nice afternoon. There is also an Aquarium (which I didn't visit), and two inner lakes: Lost Lagoon and Beaver Lake. Also, watch out for seals in the ocean, and starfish, if the tide is low.
Gastown
For your urban explorations, the original downtown core is in Gastown, which you can easily find directions to. In your tour, do not miss Maple Tree Square, with the statue of Gassy Jack, and not too far from it, the historic Steam Clock.
Horseshoe Bay
If you're up for a medium drive, Horseshoe Bay – and the road to it – can be a pleasant, little winding, drive. At the end of it, you can enjoy the views of a small port, where ferries can carry you over to Bowen Island or further out to Vancouver Island. I didn't do either this time, but surely something to consider.
Conclusion
Traveling to Vancouver, and around the city, felt relatively simple and relaxed. The hotel location helped, as most of dinners were at restaurants at walking distance. The bicycle ride inside Stanley Park was refreshing, and the major sightseeing spots were definitely worthy their time. I don't have a plan yet for my next visit, but I am looking forward to spending few more days in Vancouver.