A visit to the Lassen Volcanic National Park cannot be considered complete unless you also cover its northern area, and see with your own eyes the marvels of the Cinder Cone, the Painted Dunes and the Fantastic Lava Beds. And if you are up to the challenge, even climb up the Cinder Cone.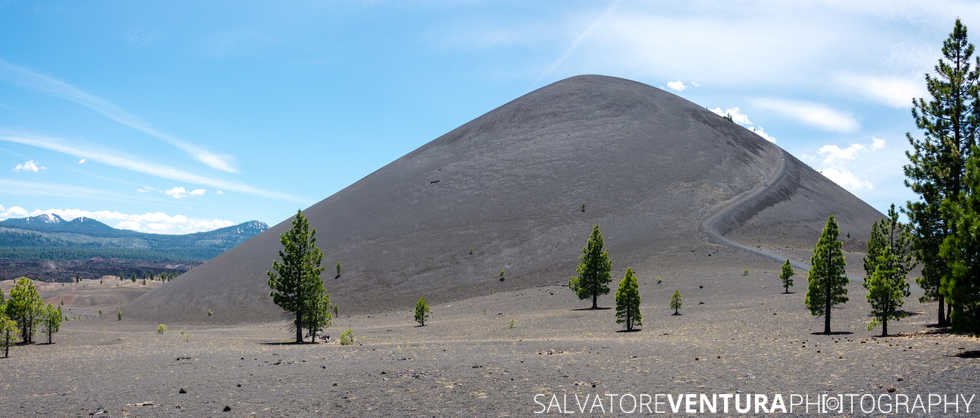 The trail leading into the area is sort of away from the main highway, so you'll find yourself driving on a gravel road for quite few miles before reaching the parking lot. Once there, put on your hiking boots and adventure jacket (it gets windy up there) and walk your way to the base of the Cinder Cone.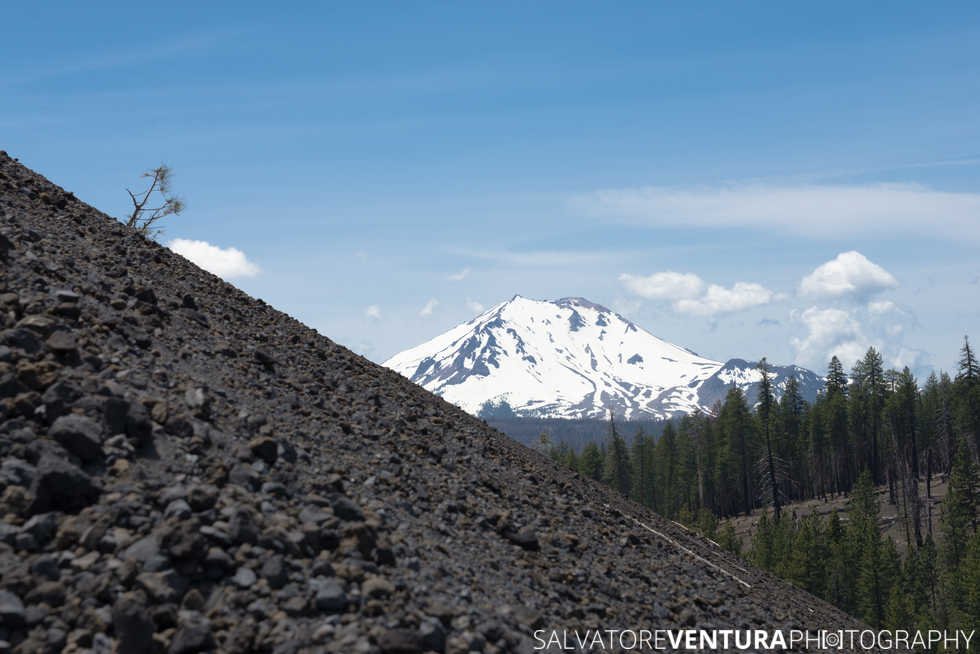 This is a very hard, challenging climb. Extremely steep, walking uphill on volcanic ashes has your feet sink deep so much so that for every step forward it's like half step backward. And it gets windy. Well, I survived. It was really a situation where if you want to do it, you stick your head down and keep pushing up, without losing sight of the trail and downhill hikers, and you go, until you hit the top.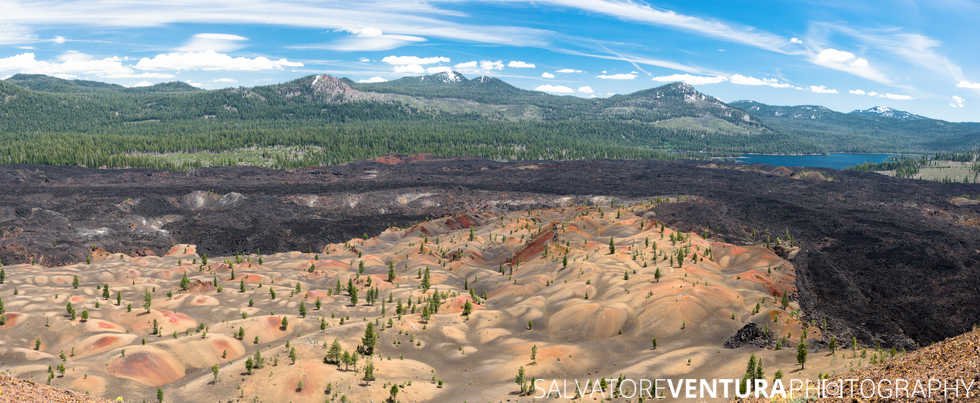 And that's your reward. Pride in having made it, and most significantly, the beautiful scenery around and below you. The Cinder Cone is just amazing on its own, such a spectacular place that I really suggest you take up the challenge and climb it. If you plan to bring a tripod, sure do so; most importantly, be prepared for strong winds, especially if you plan on creating panoramas through stitching.

The clear views of the valley, lake, mountains and the Painted Dunes and Fantastic Lava Beds is just so great of an experience that it really makes all the sweat worth it. And the best part is, coming back is so much easier :-)
Invalid Displayed Gallery
Save
Save
Save
Save