A visit to Sydney, Australia, is not complete without a trip to its marvelous beaches, like the famous Bondi Beach.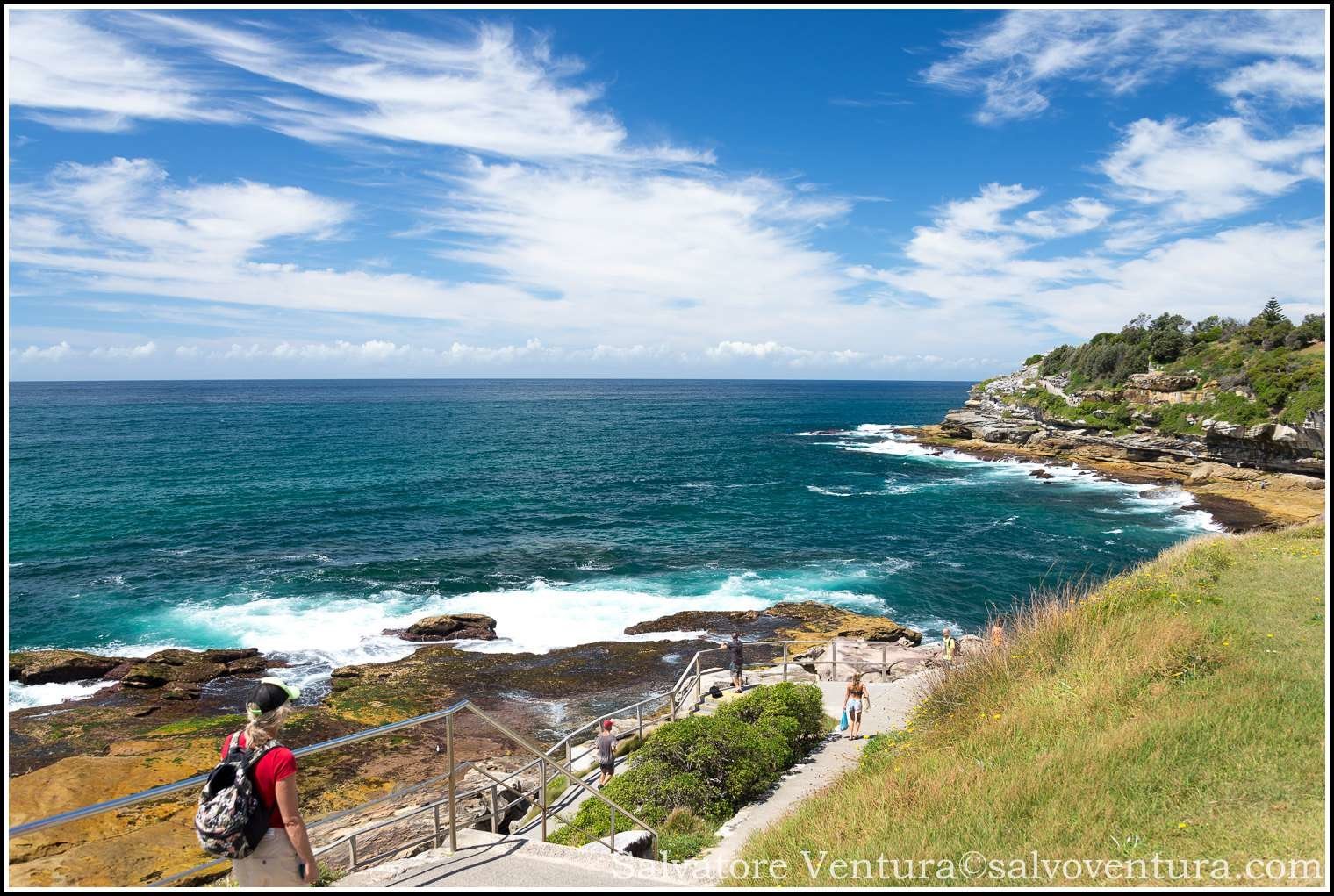 If you are like me, with limited time and more into hiking and photography than surfing and sunbathing, then the Bondi to Coogee coastal walk is an absolutely fantastic way to get to visit several of them, and appreciate their beauty.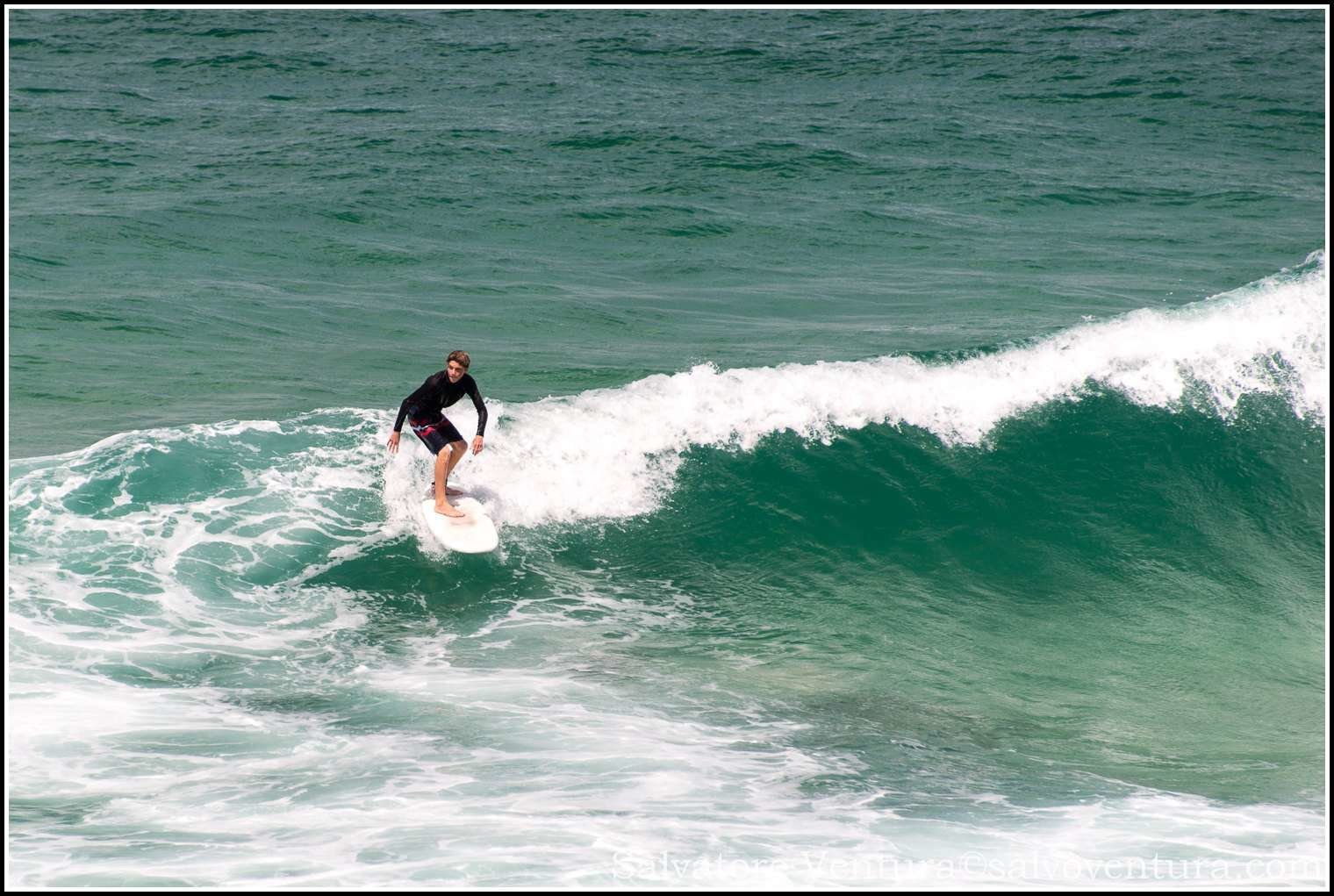 The walk starts in Bondi Beach,which you can reach by one of many bus lines. Once there, you are welcomed by a spectacular wide view, with amazingly clear water and waves that are calling the many surfers to ride them.
Bondi Beach also offers a rocky shoulder that you can walk on way down and closer to deeper waters. Not sure if the tides ever cover these rocks completely, but it is quite a feeling to stand in there watching the waves splash over the rocks.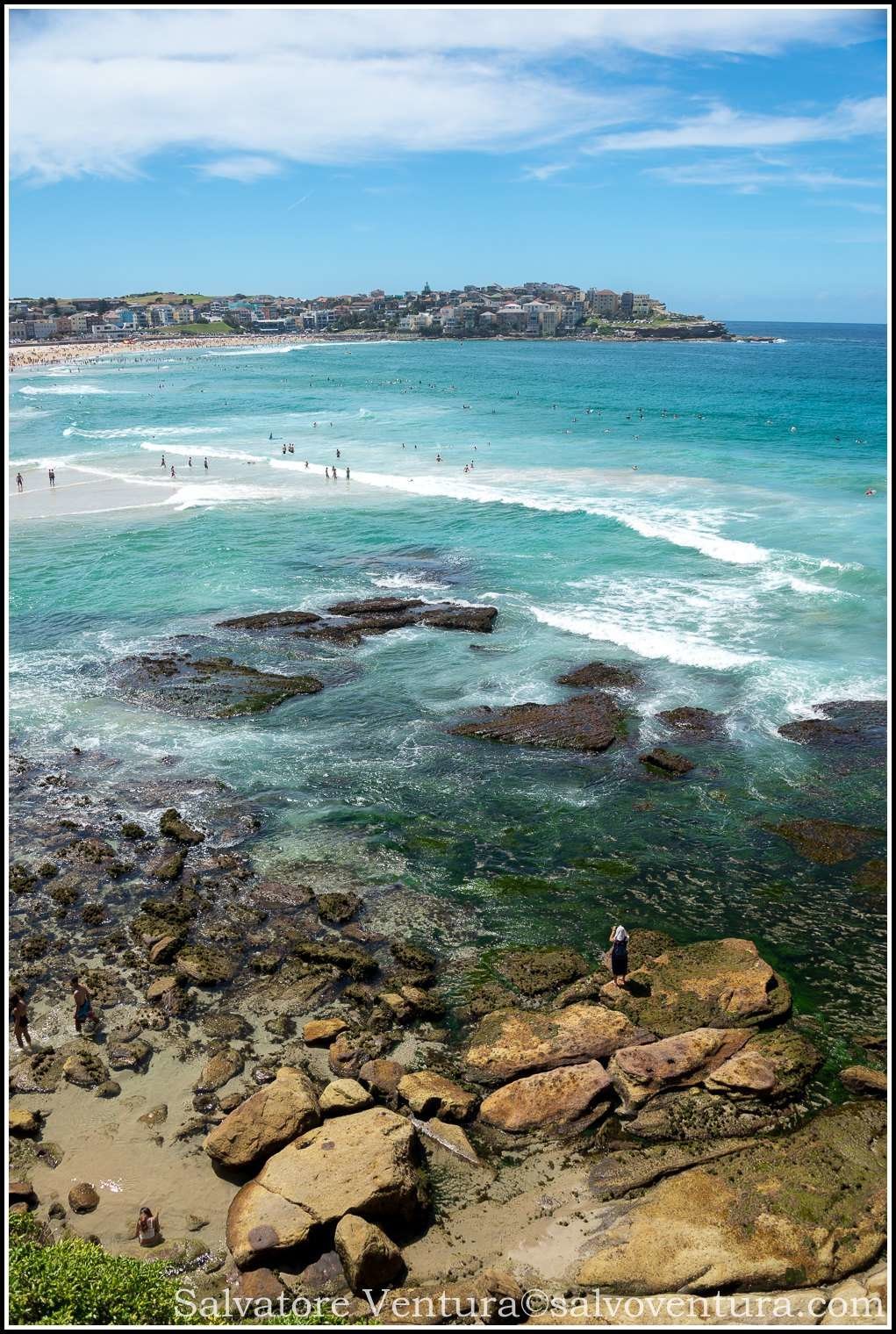 The Bondi to Coogee coastal walk proceeds south, which is to your right if you are facing the ocean. It is not difficult to find the trail that will take you through Tamarama Beach, Bronte Beach and Clovelly Beach to finally arrive at Coogee Beach, where I took my bus ride back. You will also see a diver's treat, Gordon's Bay Underwater Nature Trail, which is something to really consider if you are into scuba diving or snorkeling.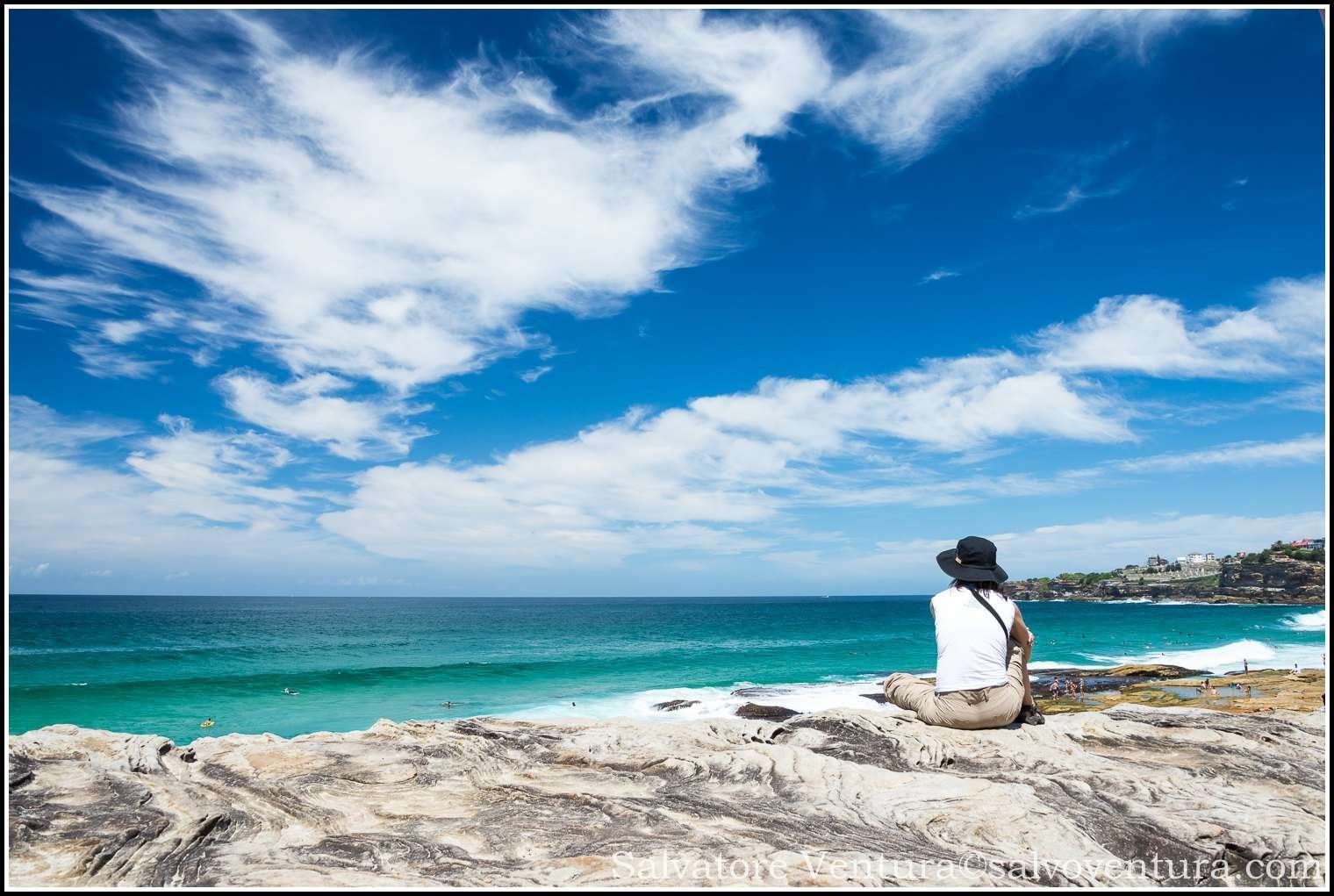 The walk is somewhat intense, but I wouldn't say hard. If you go in summer like I did, be prepared with sunscreen, hat and water to drink. There are water stations through the walk, but shade is very scarce. It is absolutely worth the effort, so get ready and enjoy the walk.
Invalid Displayed Gallery
Save
Save