Zion National Park, in Utah, was the first stop of the trip when I had my first Milky Way night shots. Flying to Las Vegas brings you fairly close, that driving is not exhausting, and you can always make a pit stop for dinner in Saint George before going to your favorite hotel closer to the Park. The area also hosts Bryce Canyon, which I had to miss, because of the Federal Shutdown…
Zion National Park is probably the most accessible, as it is well connected and served by shuttle buses all around, including inside, among all different hiking spots. The north-most hiking point is the Temple of Sinawava, where you have access to the Riverside Trail; the Grotto gives you access to the Emerald Pools trail, which ends by the Zion Lodge.
While on the Riverside Trail, the usual warning about not feeding wild animals, should have been followed by a "watch your belongings" as squirrels would ambush you for your sandwich if you so much took too long away from your backpack :-)
Trail difficulty varies, from fully paved and flat ones to steep climbs on ever changing grounds. The Upper Emerald Pool is considered as a strenuous hike. Views are fantastic, though, and rock formation just keep you wanting to see more. Many climbers take it to the next level, with a deep contact with the rocks, and the satisfying victory over hard climbs.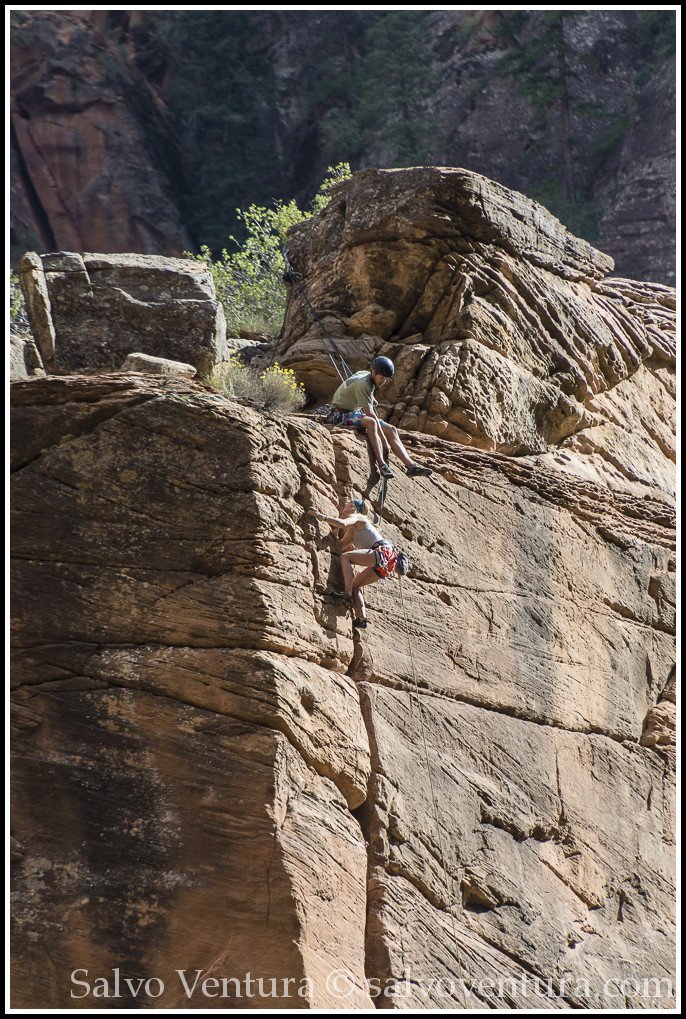 I will post more pictures about this trip, that in 7 days brought me around Utah's marvelous parks, crossing the State from West to East. Given the Federal Shutdown, I missed out on many major parks, thus I will want to go back; and I will have a slightly different travel plan. But more on this in my next post.