In continuation of this series covering my recent trip to Italy, in this post I will cover the second and last part of my visits in Sicily, with destinations being the Valle dei Templi, in Agrigento, and Scala dei Turchi in Realmonte.
Agrigento, Valle dei Templi
A first time for me in Valle dei Templi (Valley of Temples) in Agrigento, I am still amazed at the views, the history, the beauty of the majestic temples still standing after all this time. The site, founded around 582 BCE, as Akragas, is rightfully listed as part of the UNESCO World Heritage Sites. There is no doubt that the Temple of Concordia is the one capturing most of visitors' attention, due to its excellent conservation state.

But the 1300-hectare park contains also the remains of six other temples, a museum and remains of the outer walls of Akragas, the latter facing towards the sea, offering an amazing view on its own.
Agrigento sits only 3 Km (2 miles) away, under the protective watch of the Greek gods.
Depending on where you come from, going to Agrigento can be quite a drive, but I think it's very well worth it.
Realmonte, Scala dei Turchi
Less than 15Km southwest of the Valley of Temples, Scala dei Turchi (Stair of the Turks) is a magnificent rocky cliff that you should not miss.
The white cliff is accessible from the beach, although that requires a long downhill walk from the parking lot to get to sea level, including several flights of stairs.
Once on the beach, Scala dei Turchi is very easy to access, and also to climb on, as the cliff – even though at a steep slope – offers a good grip.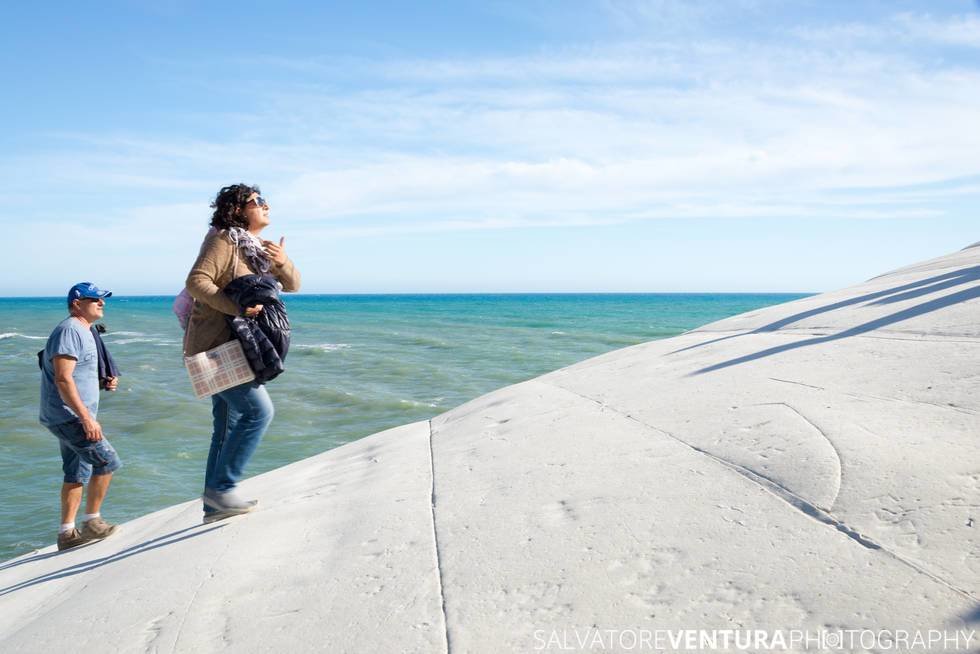 Once up there, the slope turns into a surreal arena, where you can sit down and enjoy the views. If you can get there around sunset, you will be amazed. The wind is very strong at the top, so you may want to hold onto your hats and scarves.
This concludes the first part of my account about my trip to Italy. So far I have covered Sicily, with Ragusa Ibla and Ortigia in a previous post, and now Valle dei Templi and Scala dei Turchi. Next, we'll move north, so stay tuned for more posts coming soon.
If you liked this post, please give it a Like and share it with friends, it really helps! Thank you for reading and come back soon!
Full gallery below.
Save
Save
Save
Save
Save
Save
Save
Save
Save
Save
Save
Save
Save
Save
Save
Save
Save
Save
Save
Save
Save
Save
Save
Save