Autumn is the season of the warm colors of turning leaves. The Eastern Sierra here in Mono County, California, provides a wonderful backdrop for this seasonal display, with its variety of landscape, featuring vegetation, mountains, lakes and blue skies.

Vegetation in particular provides an amazing display of contrast of the yellow and orange colors of the aspens against the meadows and the evergreens.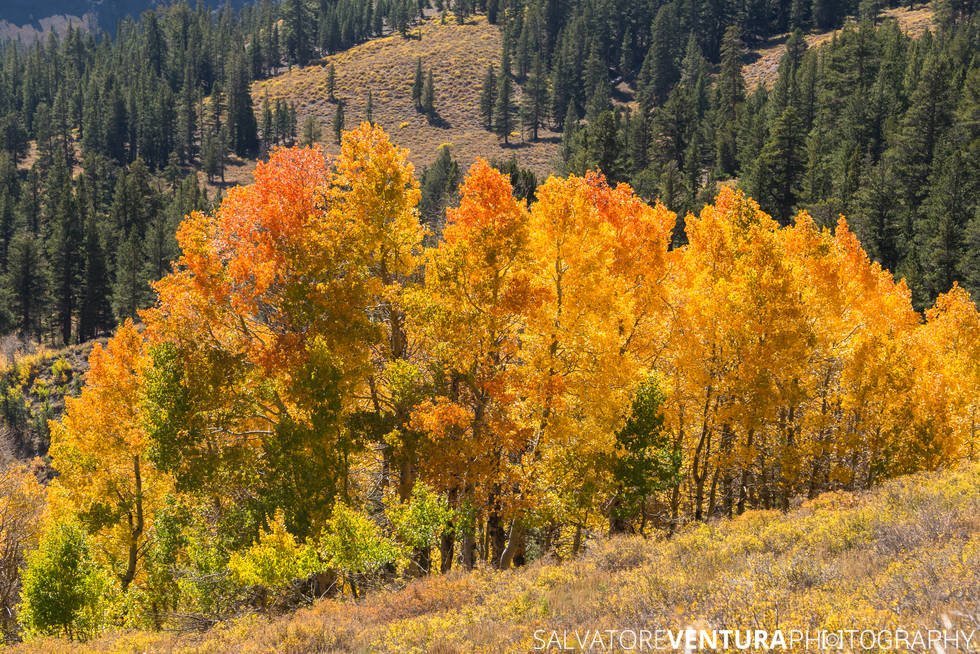 These pictures come from the areas en route to Bridgeport, following highway 108 through the Sonora Pass. Look for Sardine Creek, Virginia Creek, and the Virginia Lakes just to mention few locations that I visited recently.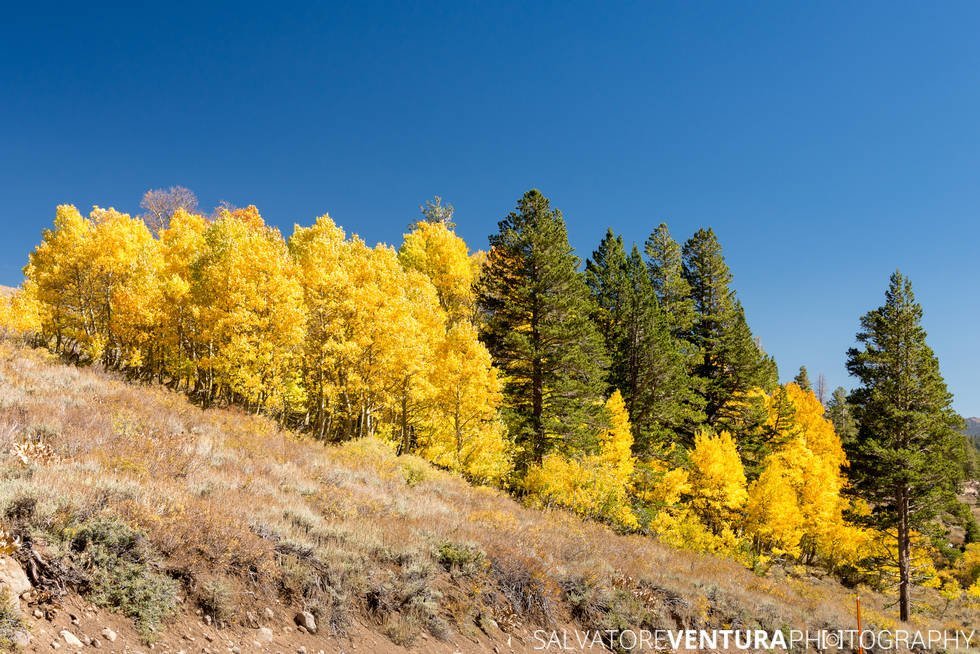 I was tipped off by a good friend, but do you research ahead of time, as the window during which the colors peak is not too wide and changes by the area.
One good website to keep checking is MonoCounty.org, which posts up-to-date pictures of the current colors in various locations. It also provides great tips overall that will make for a better experience.

With some planning and some luck, you will be able to witness with your eyes this magnificent show. You will also want to include a visit (or two) to Mono Lake, for which I will have a dedicated post coming soon.
Invalid Displayed Gallery
Save
Save
Save
Save
Save
Save
Save