Attending this event has already become a tradition for me at different levels. Although this was my third year attending in a row, the charm the "dia de los muertos" has on me has not faded by any bit.
The procession – masks, colors, noise and dance – it's all part of a choreography that does not diminish the fundamental meaning of the celebration, dedicated to the people of our past who made a difference in our lives.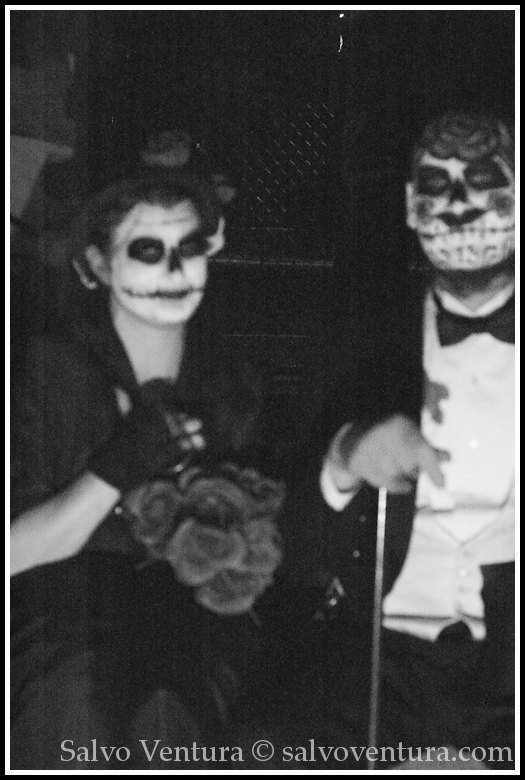 This year a got a tad late to San Francisco, so I missed the initial procession. I headed anyways to Garfield Park, where the Altars get staged. At one point the procession – or a part of it – reached the Park too. I hope to get better coverage next year. If you are interested in last years pictures, you can see them here.