And it comes again that time of the year when Fleet week brings the Blue Angels and other spectacular air acrobats around the Bay, in San Francisco. And there I was, in lovely company, on a beautiful October Saturday with perfect temperature and clear sky.
To my memory, this was probably the year with the most air painting ever, starting with the Geico advertisement, to more creative paintings of the acrobatic crews.
Of course, the most anticipated participation was the one of the Blue Angels, exciting the crowd with their spectacular maneuvers.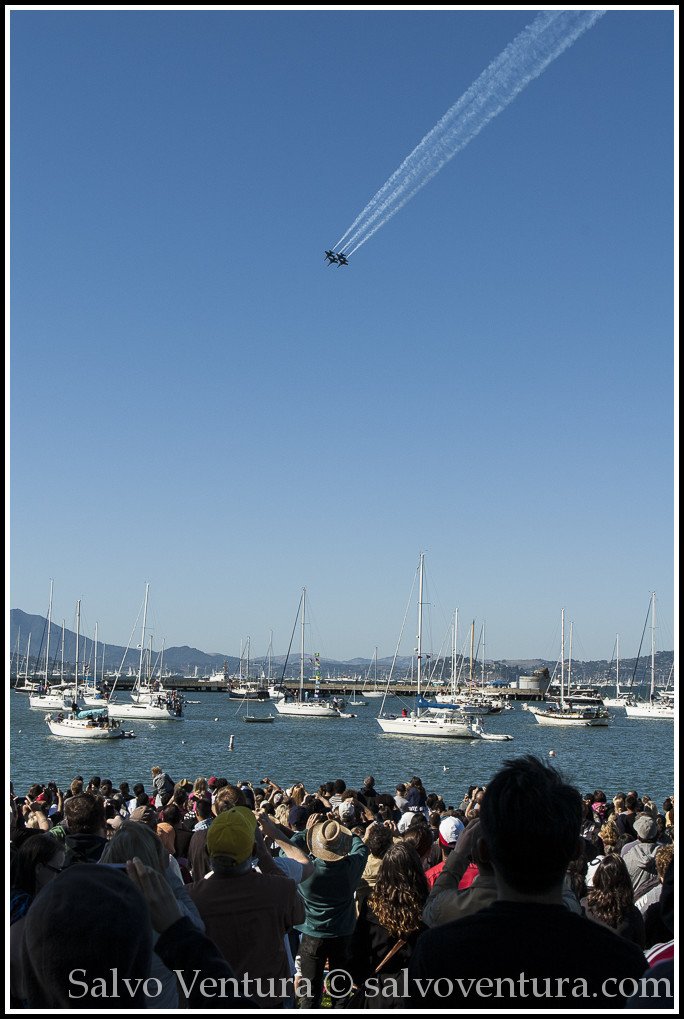 Hope you'll enjoy these few shots I got from that wonderful day, which I enjoyed the most.