Last weekend I was at the San Francisco Museum of Modern Art for it's 75th anniversary, and the entry was free. Got tipped by my good friends, and we went together. Was my first time. For the occasion I also rented a fun lens: a fisheye . My first time with such a wide lens too.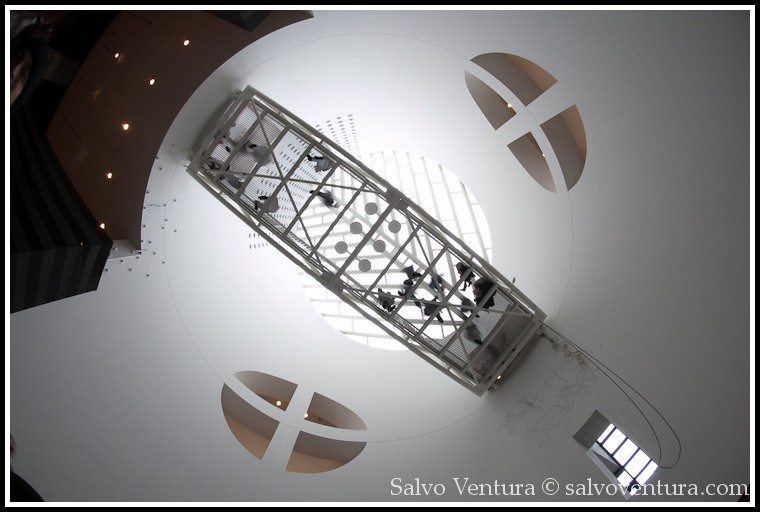 I have to say, it is a strange but very very interesting lens, that allows much more than just the ability to capture a whole room or very large painting from very short distance. The distortion effects that you can create with it give such flexibility that it would really take more time to just play with it. So – definitely – if you are bored or in a creative mood, I think you should try and use one. At least once.
I am sharing here some of the shots taken at the MOMA. Not all are fisheye. The rest were taken with a 50mm f1/8. Hope you like them.