Alcatraz island is surely one of San Francisco icons, together with the Golden Gate, the Coit Tower, the Ameritrade building and many others.
The "Island of the Pelicans" has been continuosly repurposed during the centuries, and finally to us it is a National Park, destination for tourist and amazing background to take a picture against.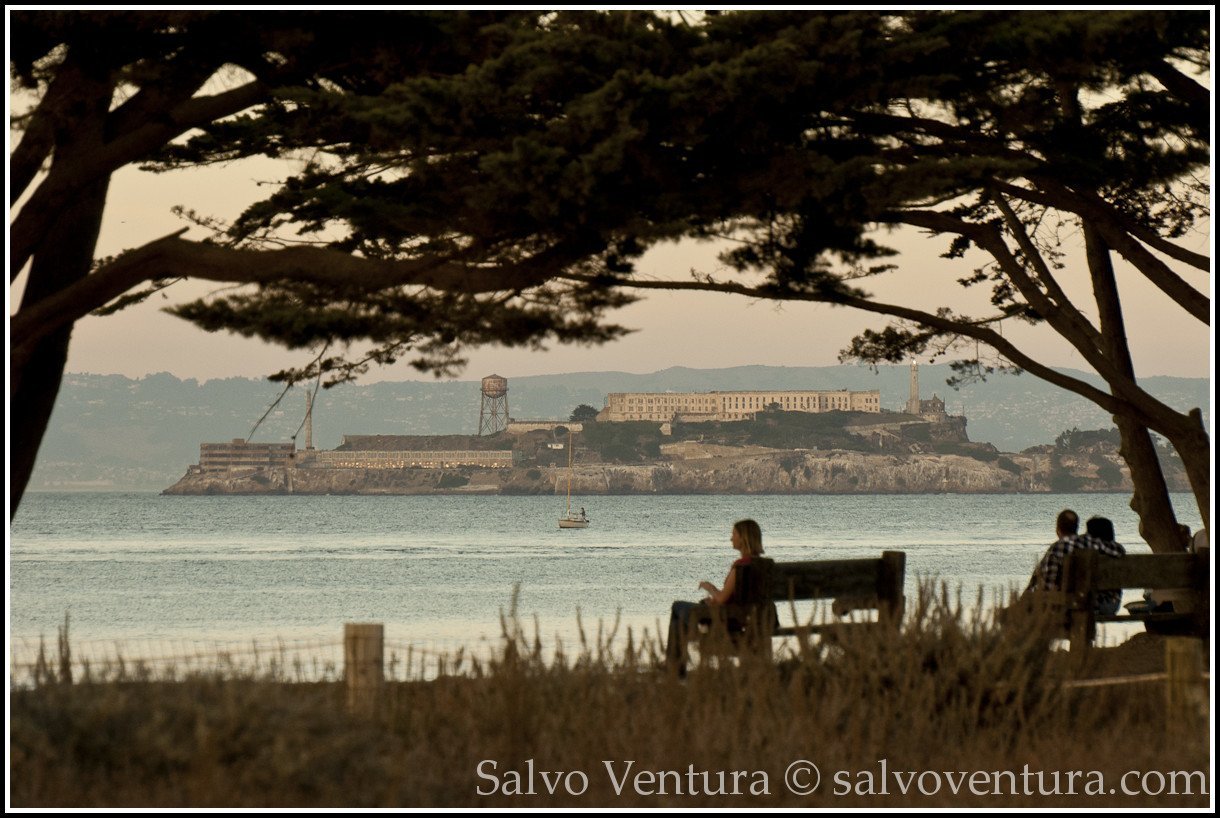 There is a great spot in Pier 39 to take such shot, but in a clear warm day like we had last Sunday, then you can get a bit more creative.