I love sharing my knowledge and learning from my students. For that reason I wrote a book and created two introductory lectures for beginners on photography and digital editing. I also offer private lessons for individual and small groups.
Publication
At its second edition, DSLR Photography for Beginners packs all the information taught in my lecture in just about 200 pages, making it a very good companion for beginner digital photographers. Besides all the content of the homonymous lecture, the book offers additional content that guides the reader through composition examples and tips for better pictures. Available on Amazon, Google Play and other platforms.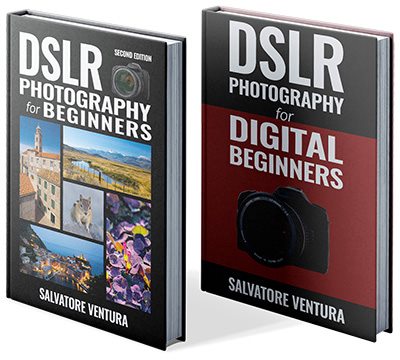 Lectures
I love sharing my knowledge and learn from others as well. I have created two introductory lectures for beginners on photography and digital editing.
DSLR Photography for Digital Beginners
This lecture is specifically designed for beginners in digital photography. Aided by a well illustrated set of slides and hands on equipment, this 3hrs lecture guides the students from learning how cameras work and operate, through the details of aperture, shutter speed and ISO, and their creative application for better photographs. With Q/A sessions interleaved through the lecture, students can easily keep the pace and follow the material through the end.
This class has prompted great feedback by well diversified adult classrooms and is my best selling option for libraries and clubs that want to offer an inspiring introduction to digital photography to their patrons.
Digital Photography Workflow
This 3hr lecture is specifically designed to introduce and familiarize beginner photographers with the tools and techniques to properly apply a full digital photography workflow. Besides the projection of a set of slides, students are shown the capabilities and properties of two leading software products in digital photography: Adobe Lightroom and Photoshop. Optionally, a full hands-on exercise is available, which extends the lecture by 2 hrs, in which case it is suggested to split the lecture in two parts.
Tutoring
Private lessons for individuals and small groups (1-5) are offered on topics ranging from digital photography, to lighting techniques, to digital workflow and retouching. Also available, remote tutoring via video-conference.
Contact
For inquiries on rates and to check for availability, please contact me using the contact form, or simply send me an email at: salvatore@salvoventura.com