The middle of May saw me venturing into Death Valley National Park for my third time. Death Valley National Park is a great desert that can be visited in its main attraction points within 3 days. However, you can visit the most important points in just 2 days.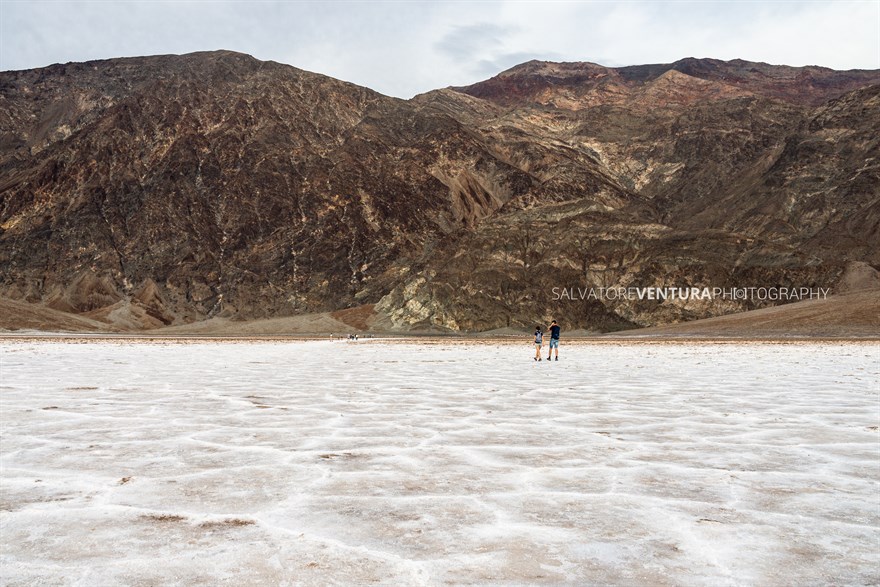 Being still early summer, temperatures in the park are not yet as high as my previous experience, however you will still enjoy having air conditioning, and the usual heat-related cautions apply.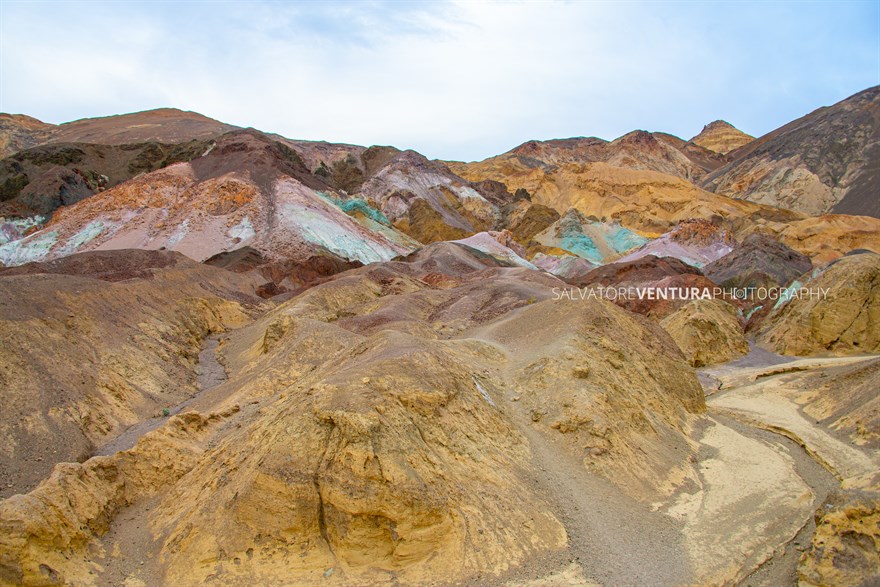 Withing my single overnight stay, the weather changed bringing in many darker clouds. There was also some light rain over the course of the second day.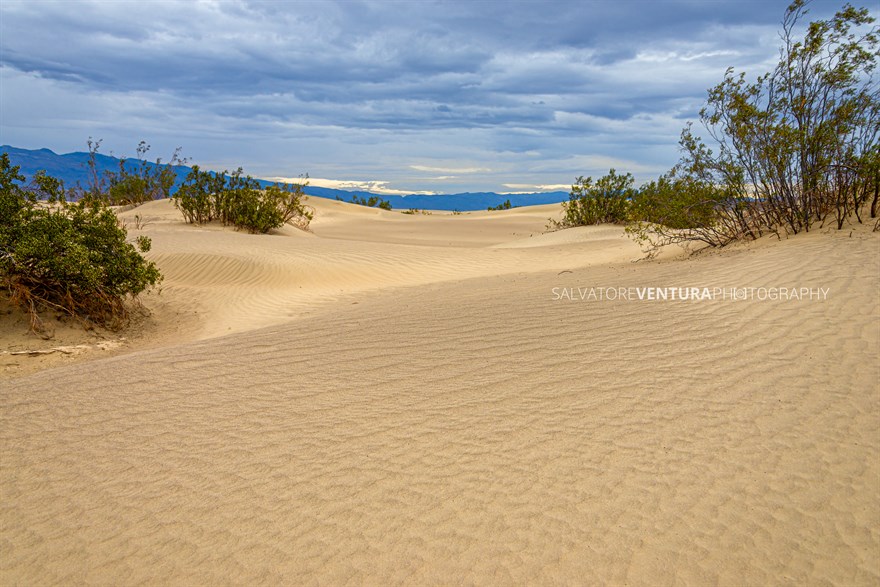 With an overcast sky, sunrise at the Mesquite Flat Sand Dunes was less defined and sharp, however the entire area took on a very distinctive atmosphere, which made for some interesting shots.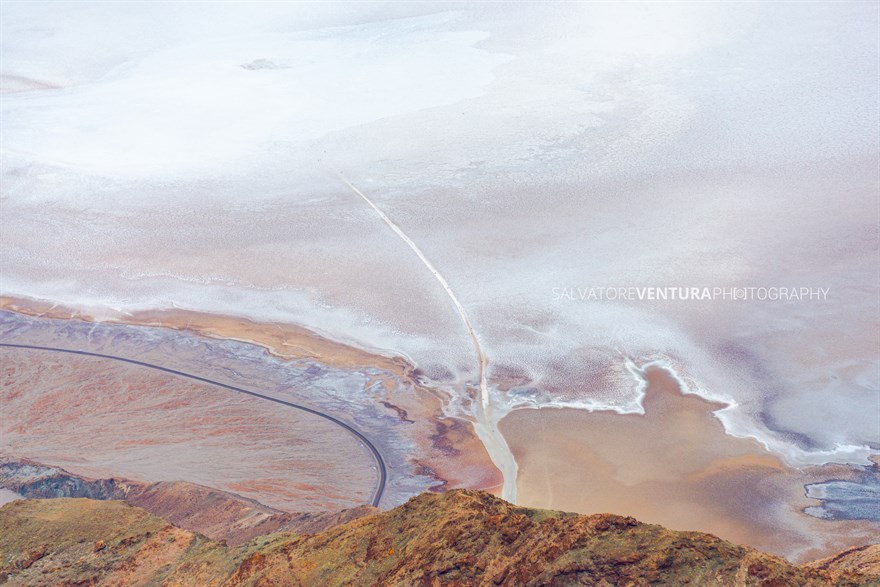 Dante's View offered a great show of the valley below. Wind and clouds added depth and also made for very interesting time-lapse videos. I will post a few of the ones I shot soon.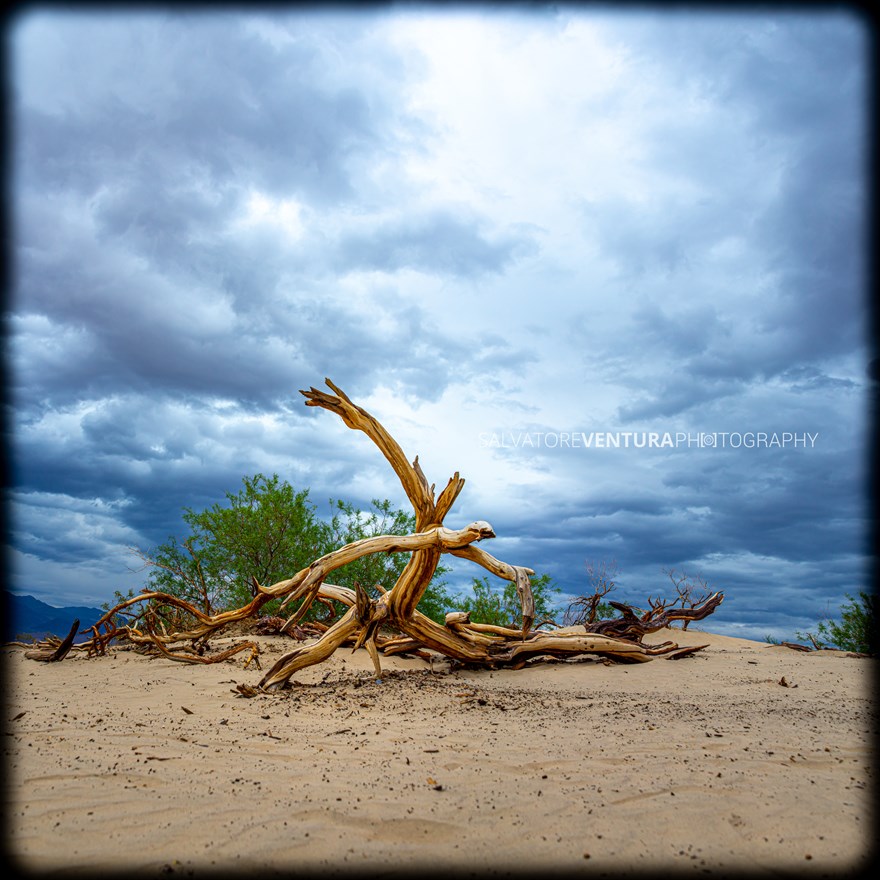 Death Valley remains one of my favorite destinations for photography. I haven't personally hiked many of the trails that are available, but I have surely enjoyed the various landmarks driving up to them. Artist's Drive is very recommended and fun, however you must proceed with caution. Night photography is also possible, especially given the absence of artificial lights around. Be sure to check for the moon phase. Definitely a destination I always recommend to visit, at least once. Only to come back again and again :-)
This post was tagged with:
badwater
,
Badwater Basin
,
california
,
Dantes View
,
death valley national park
,
death valley park
,
desert
,
devils golf course
,
landscape
,
Mesquite Dunes
,
nature
,
panorama
,
photography
,
timelapse
,
Travel
,
trip
,
Zabriskie Point
---
About Salvatore Ventura
I am a commercial photographer based in Milpitas (CA), serving the Silicon Valley and San Francisco Bay Area. Among the photo services I provide are, contemporary and lifestyle portraits, profile headshots, product photography and digital image editing. I enjoy home cooked italian recipes, spanish flan, mexican tacos, and korean kimchi. And occasionally peanut butter on bananas. Have a project for me? Let me hear about it.
---
---