California does not seem to have clouds. The sky is always blue. Boring, flat, blue. You know, I am a big fan of fluffy clouds. They give depth to the picture.
Open Air
Had to wait until November to get these first two. They go back to 2005. This first one really opens up my lungs :-)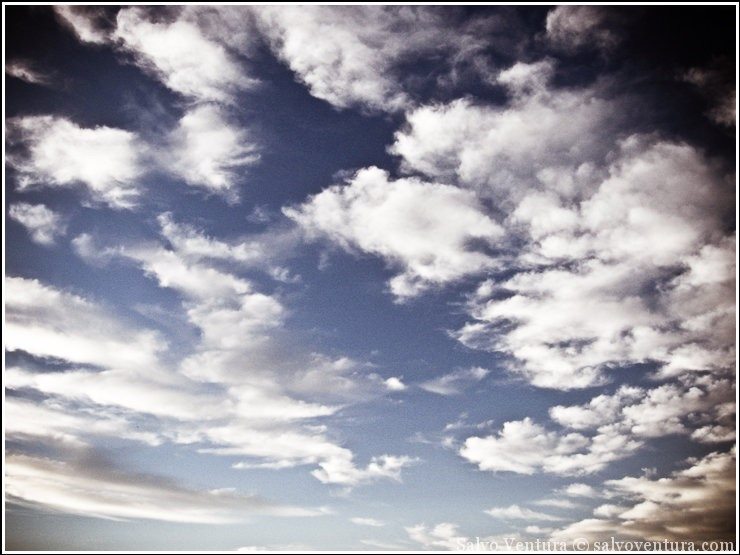 Sunset clouds
In this one I got nice colours at a later time the same evening.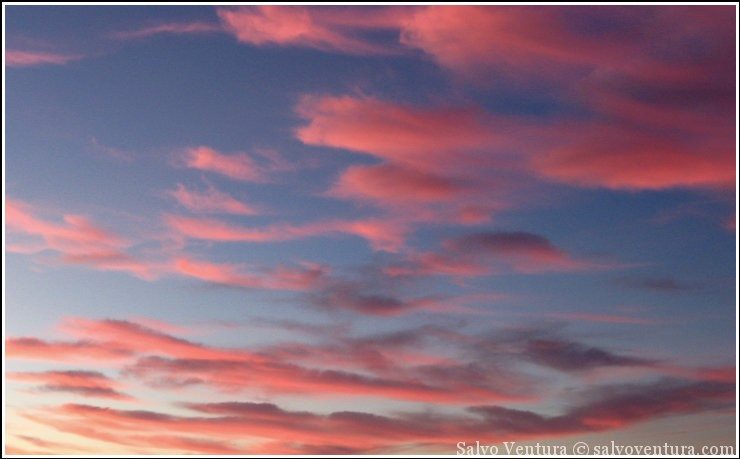 Higher
This is more recent, Oct 2008, and a different sky. Flying to Madrid, Spain.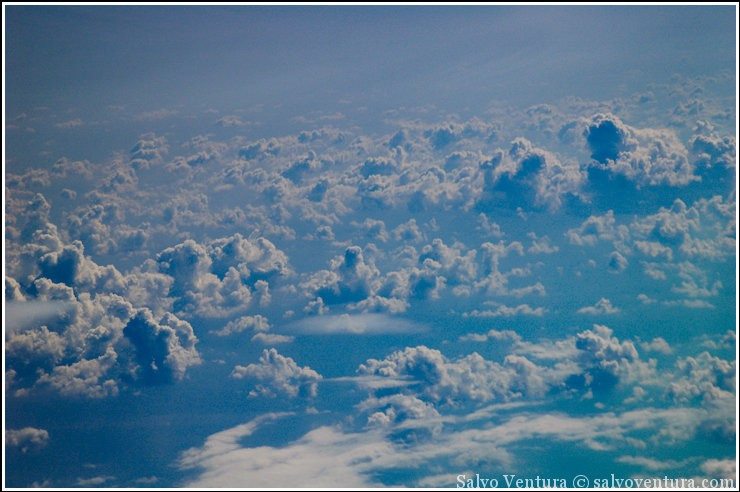 ---
About Salvatore Ventura
I am a commercial photographer based in Milpitas (CA), serving the Silicon Valley and San Francisco Bay Area. Among the photo services I provide are, contemporary and lifestyle portraits, profile headshots, product photography and digital image editing. I enjoy home cooked italian recipes, spanish flan, mexican tacos, and korean kimchi. And occasionally peanut butter on bananas. Have a project for me? Let me hear about it.
---
---