There is no dark side of the moon really. Matter of fact it's all dark.
Well, that's 1973 Eclipse by Pink Floyd, in closure to one of my favorite albums of all, The Dark Side of the Moon.
I took these pictures using a telescope, but without a camera attachment. Which is bad. You should imagine the telescope pointing at the white satellite, and the camera, over a tripod, trying to focus on the image inside the eye-piece. Of course, you keep the enlargement. But following a moving target makes sharp focus very difficult, as you can imagine.
Anyways, here some shots of my first attempt to capture the Moon, shot on Dec 2008. It was quite cold outside, but worth the pain I think :-)
The moon 1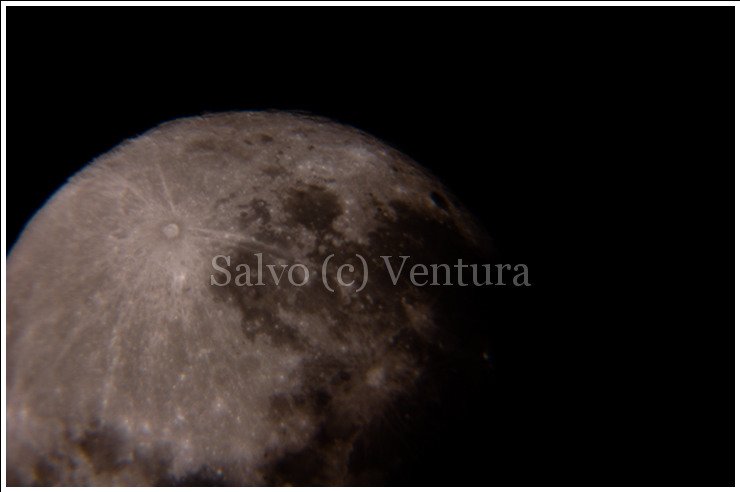 The moon 2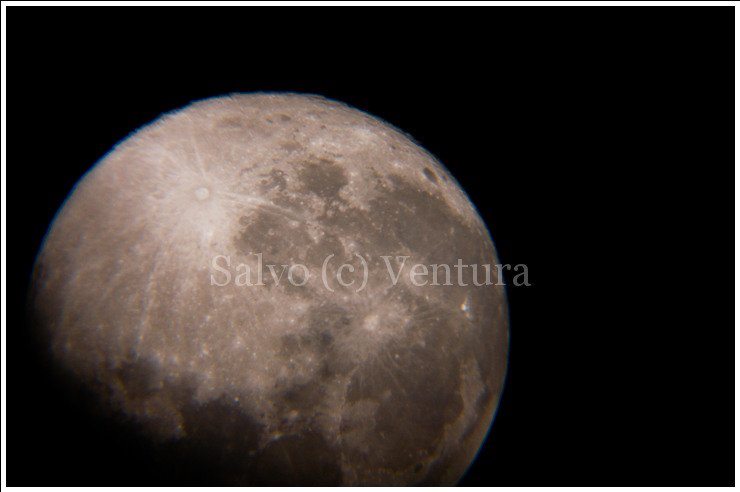 ---
About Salvatore Ventura
I am a commercial photographer based in Milpitas (CA), serving the Silicon Valley and San Francisco Bay Area. Among the photo services I provide are, contemporary and lifestyle portraits, profile headshots, product photography and digital image editing. I enjoy home cooked italian recipes, spanish flan, mexican tacos, and korean kimchi. And occasionally peanut butter on bananas. Have a project for me? Let me hear about it.
---
---